What's the Word? Customer Reviews of The Happy Sol



We love hearing from our customers!  We thought we would share some of the reviews we have heard about The Happy Sol and our customer's experience at the store and with the product!

P.S. We would love to hear from you too! E-mail us, call, msg or review us on Facebook!


"I am so not a jeans wearer and always have trouble finding something to fit this body. I buy then donate. Went to HS and had the BEST experience. The adorable woman who helped me kept bringing in jeans, went to the basement and got more . I bought a pair of Jag jeans and love them. Thank you for making me feel confident in my new "happy" pants.". Brenda B
"What joy to go in on an early morning and have all the personal attention at my favorite boutique. I found the perfect gifts, cards and a new top for my "new look" all before 10am. Thank you!" Linda 

"Amazing store. Love the feel and quality of the clothes!!!"Tonya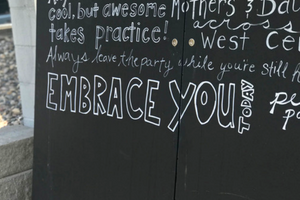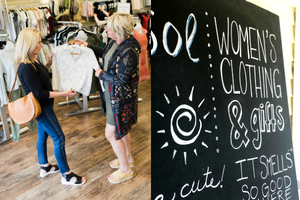 "Love my jag jeans have purchased 3 pair since you opened. They fit a chunky old lady. Proud of you girls have a great store." Karen
"I have a pair of Jag and NYD!! Couldn't decide so had to buy both. And turns out they are both awesome!!! They make me just feel good when I wear them. Love The Happy Sol." Bev
"I love shopping at The Happy Sol! Best selection of Jeans. Fabulous shoes, boots and purses. Best specialty shopping for miles! Friendly and helpful staff!" Nancy
"Fabulous place! Jeana and Stacy have done a wonderful job. Great inventory. Friendly and helpful staff. And you get candy with every purchase. Take some friends and spend the day in New London!!" Kristin
"We live out of state. I save my shopping time for the Happy Sol when we are at the cabin in MN. Love the place!" Bev W.
"So helpful, felt very comfortable. Warm welcoming atmosphere and great products!" Chantal